Nationwide Title company providing cutting edge technology in line with the lending industries leaders.
How Is Elevated Title Different?
Simple. We're a national title company that handles the entire closing process in one centralized location. No matter where you are, we take care of all your client's needs with all the resources of a national company and the personal care of a family-owned business.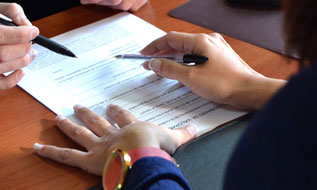 Lender Services
Whether you're a local community bank, regional credit union or national lender, you can rely on Elevated Title to meet your needs. We will work with you to learn the ins and outs of your business, developing a long-lasting relationship that helps us better serve you with custom technology solutions designed to meet your specific needs.
We are not looking for business, we are looking for partners!
Closing Services
Closing on a home? Elevated Title is ready to respond quickly to answer your questions and meet your needs while providing valuable guidance about the real estate transaction and closing process. Choose Elevated Title and Close Happy®
Need to learn more? check out our tutorials at http://www.closehappy.com
Title and Closing Services You Can Trust
National Coverage
We close coast to coast. Simple; we are a one stop shop for all your title and closing needs. From the East Coast to the West Coast you can Close Happy™.
Reliability & Accuracy
Trust. It's the most important factor when choosing a title company. By selecting Elevated, you can feel confident you've chosen a partner who will meet your needs while providing the expertise and guidance necessary to close your transaction.
Speed & Convenience
Our state-of-the-art technology helps you order titles, track your process, and view loan documents in real time every step of the way. Additionally we offer a national account rep to ensure all your needs are met.
Close Happy™. The Elevated Title Way
WE OFFER NATIONWIDE SERVICES WITH A PERSONAL TOUCH
Order A Title Today
An Experience You Won't Find Anywhere Else
Streamlined Process
Thanks to our 100% in-house approach, you'll have a single point of contact that can address any concerns. We take care of everything from beginning to end so you can relax.
Personal Service
We believe in treating every client like family. That's why we handle every transaction internally: to ensure quality service and make personal, local closings on a national scale.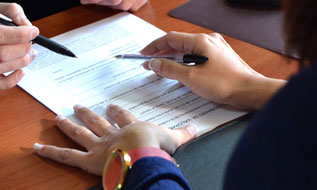 Closing Options
We can come to you. No matter where your client lives, we close wherever is most convenient for them—their local real-estate office, the Starbucks down the street, or even in their own home. We can even eClose or assist in getting you setup.
"I've worked with Elevated Title for the past 3 years, and the professionalism and the accountability that they show in their business is unprecedented. It's not easy to find a title company with the experience and knowledge to back up what they stand for, but Sally has built an amazing team of individuals who take pride in their job and will go the extra mile. When I think of Elevated Title, I think of reliability, honesty, and family."
KC S., Low VA Rates