"If you're looking for a 'one-stop shop' for all your title, escrow, and closing needs then look no further. We've used Elevated Title for the past 10 plus years, and from day one they have done everything to make our loan transactions as smooth and seamless as possible."
Eric K., Low VA Rates
"I've worked with Elevated Title for the past 3 years, and the professionalism and the accountability of their business is unprecedented. It's not easy to find a title company that has the experience and knowledge to back up what they stand for, but Sally has built an amazing team of individuals that take pride in their jobs and go the extra mile. When I think of Elevated Title, I think of reliability, honesty, and family."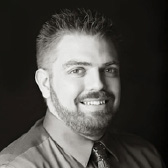 KC S., Low VA Rates
"I absolutely love Elevated Title! I've been in the mortgage industry for over 16 years, and none of the many different title companies I've worked with are like Elevated Title. The customer service they provide is top notch, and I know I never have to worry about the title or the closing on any of my transactions. I recommend the Elevated Title team to every single one of my industry friends."
Felipe P., Elevate Mortgage
Our organization has a marketing strategy that must be executed on a wide geographic platform, and title support in multiple states is a critical requirement. Elevated has provided exceptional support in this regard.
Annette L., Flagship Financial
I would absolutely recommend Elevated Title for a business you can count on! We are a national mortgage lender who closes a high volume number of loans nationally. Elevated handles our account with professionalism efficiency and passion. We know from the order of the title to the recording of the Deed. Elevated's streamline process is simply better than any other title company who handles nations and local closings. I know that with Elevated we are working with the best!
Suzanne H., Ifreedom Direct
You've done nothing but excel in the years I've been here and I have full faith in you and your team. That's why I pushed so hard to make this happen. Working with other title companies really highlights the differences you mention. No one can touch you guys; you're the best, hands down.
Brian B; Low VA Rates
You and your team did such an awesome job this month!! The rate at which we are getting back title packages is amazing, and your clearing team has been so helpful with dirty titles.
We wouldn't have been able to have such a successful month without you guys, so thank you!

Brinley F, Intercap Lending, INC.